MIDI Solutions F8 and Dual footswitch controller programming tool
This software provides a way of programming the basic functions of the MIDI Solutions F8 and the MIDI Solutions Dual Footswitch Controller.

It runs only under MacOS X (tested under X.5 and X.6), a Windows compatible software is available on MIDI Solutions' website.
You can freely download MS_Footswitch.app here.

The software is hopefully quite easy to use:
plug both MIDI in and MIDI out of your footswitch controller to your MIDI interface
select the right MIDI ports
click refresh and be patient, the software will try to identify your interface and load some of its settings
explore the software and program the interface!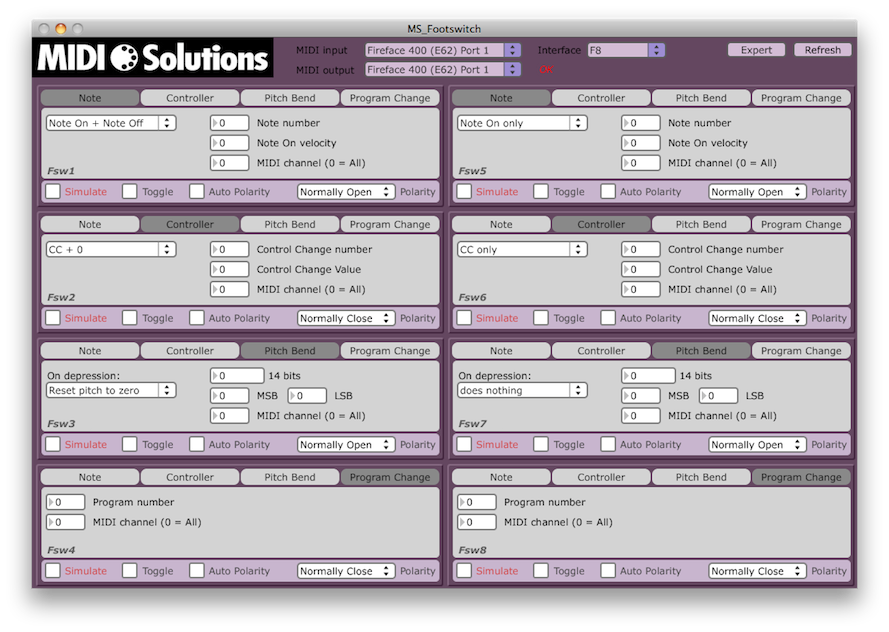 ---
Last update: november 2013
Contact: pdelges _at_ crfmw.be